Happy New Year from Sydney, Australia! Throughout the past 2.5 years, I have been constantly ashamed to see I haven't updated my blog since June 2016, when I was frolicking around in Finland – in fact, some of the posts on my homepage were from the glorious pre-Brexit days!
A lot has happened over the last 2.5 years (I was awarded my PhD, I moved back to Sydney semi-permanently, I started an English tutoring business, etc etc), but the one thing that's remained the same is my passion for books. In fact, I am now more determined than ever to make time to reading – and I would very much like to share some coherent thoughts about the books I've read and loved (primarily because my memory has become quite shocking).
On that note, I'd like to say a few things about the best books I read in 2018. According to Goodreads, I read 69 books last year (yes, I did in fact excuse myself from family festivities for an hour on New Year's Eve to finish Northanger Abbey, because I am evidently very mature). The full list and statistics can be found on my Goodreads page here.
Of these, my favourites are (in no particular order):
Fredrik Backman's A Man Called Ove (2012)
I found this on a reading list somewhere, and am so glad I decided to give it a go. The characterisation of the protagonist is perfect, and the unveiling of his past and present exquisitely handled. I laughed and I cried – and I would highly recommend this to anyone who reads.
---
Ian McEwan's Nutshell (2016)
This re-telling of Hamlet was so beautifully written that I often had to pause to gush over McEwan's prose. Hamlet does not rank highly on my list of Shakespearean plays, but McEwan is one of my favourite writers. If you're looking for a thought-provoking tale about 21st-century England (and all that's rotten about it), this is definitely a novel to read.
---
Emily St. John Mandel's Station Eleven (2014)
This book kept me up long into the night, and then kept me up till morning after I'd finished it because of all the frightening and disturbing thoughts that lingered. The opening is one of the finest I've read, and I give the novel extra kudos for using Shakespeare's cultural capital as a plot device. Highly recommended, especially for fans of speculative fiction and pandemics (though you might not want to read this while you're on a plane, or next to anyone exhibiting cold/flu symptoms).
---
George Orwell's Nineteen Eighty-Four (1949) and Essays (especially. 'Politics and the English Language')
Nineteen Eighty-Four left me thoroughly depressed – I'm glad it wasn't forced on me in high school, because I probably wouldn't have appreciated it as much as I do now. Of Orwell's essays, 'Politics and the English Language' gave me so much to consider that I'll be adding it to the syllabus at my English coaching school.
---
Amy Reed's The Nowhere Girls (2017)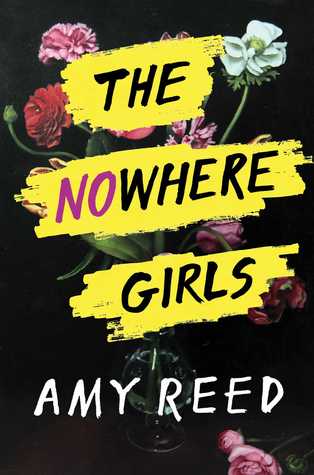 This novel engages with issues of rape, gender, equality, race, sexuality, and culpability in a digital age – it wasn't an easy read, but highly recommended, especially for high school students.
---
Margaret Mitchell's Gone with the Wind (1936)
It took me a long time to get around to reading this one, but once I got started, that was it for me. The novel brims with detail – about the characters, setting, history – that it really enthralled me. And yes, I threw the book across the room at the end.
---
Tara Westover's Educated (2018)
I haven't read many memoirs, but this one – which came highly recommended by a friend – gripped me from beginning to end. I found Tara's story hugely inspiring and thought-provoking. I'd heartily recommend this to everyone (especially those who don't consider themselves 'readers').
---
Jane Austen's Pride and Prejudice (1813)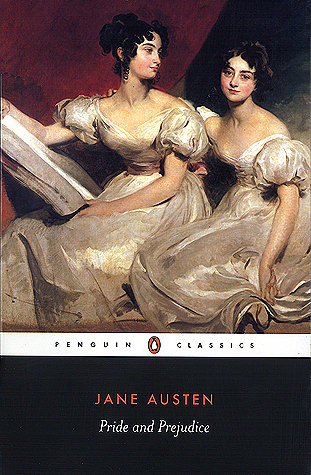 I had to read this for a class I taught, and I fell in love with Mr Darcy all over again. It was particularly fun for me to think of ways to explain the context to my students – once they grasped the finer points of etiquette and social hierarchy, they definitely enjoyed it a lot more (and swooned quite a bit over some characters).
---
Helene Hanff's 84, Charring Cross Road (1976)
Admittedly, I first knew about this book from a novel-length fanfic inspired by Hanff's correspondence. I'm so glad I finally picked up the 'original' and was invited into the friendship and lives of Hanff and everyone from Marks & Co. Bibliophiles should definitely give this a go (if they haven't already)!
---
Julian Barnes' The Lemon Table (2004)
I've read a few novels by Barnes before (and loved The Sense of an Ending), but I was a little hesitant about delving into this collection. In my experience, short story collections usually only have a few stories I really enjoy, padded with many I could've done without. To my delight, I loved every story in this collection, which all revolved around the theme of ageing and everything that comes with it. Amusingly (and a little scarily), I identified with the protagonist in 'Vigilance' – he really resonated with my inner old sod.
---
For 2019, I am aiming to read 100 books – and on that note, I'm off to read!